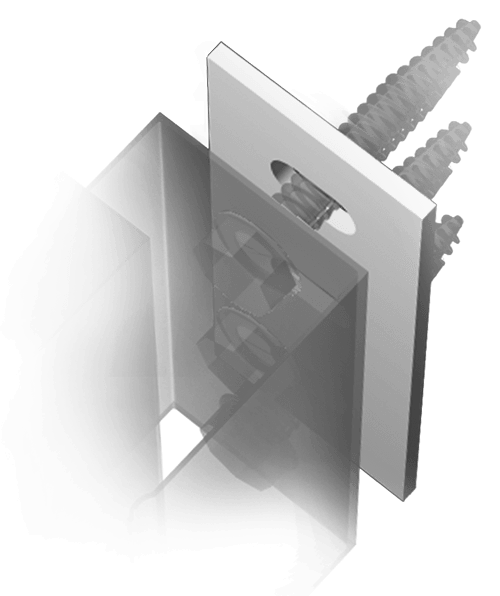 to control thermal bridging
Reduces energy loss (heating costs) through the effective reduction of selective thermal transfer.
Improved Insulation
With growing requirements for the energy efficiency of buildings, thermal bridges still pose an underestimated problem. They cause energy losses and endanger the building's structure.
Thermostop stops the heat flow and simultaneously serves as effective corrosion protection.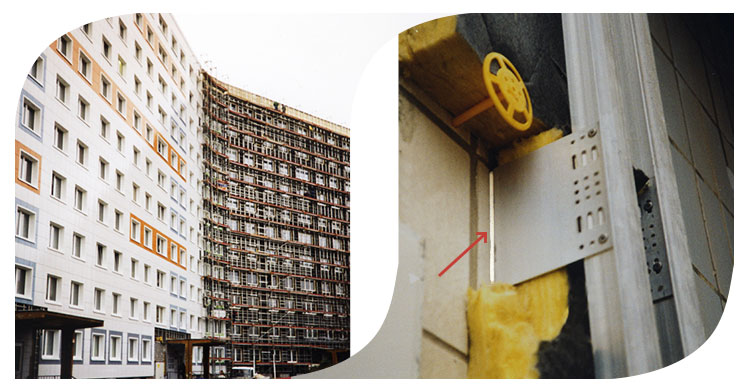 A Thermostop placed between wall and aluminium substructure (Berlin Lichtenberg)
Selective thermal bridges appear in the classic area of rear-ventilated facades with their many anchor points, but also in various other construction areas.
At this intersection of fixtures and supporting base, Thermostop is a simple, cost-effective and efficient solution.
Optimised for the construction industry
Thermostop is free-foamed PVC optimised for the construction industry. It combines excellent insulation values with high compressive strength.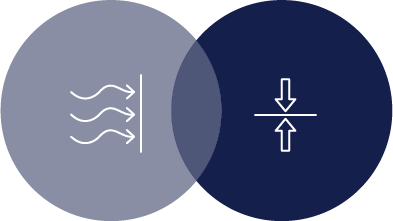 0,08 - 0,09 W/mK
low thermal
conductivity
> 10 N/mm²
high compressive
strength
Fast and reliable delivery
We will be happy to advise you and find the right solution for your current demand. We can deliver individually prepared parts or raw material in various thicknesses for your internal processing.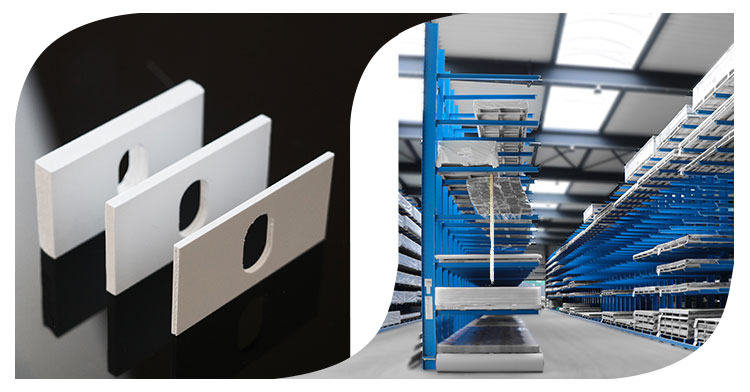 Proven since 30 years
Thermostop has been in use for over 30 years. Every year, more than two million Thermostop elements of HG Schlaugat GmbH are used in construction projects in Germany and beyond.
Made for the future
We put great emphasis on the sustainability of our products as well as our social responsibility.
Learn more about the materials, environmental standards and our various social projects.